Hey guys. So I kinda realized that we don't have a technology thread, and honestly I like looking up this stuff and seeing news, so yeah I thought this a good idea! So anyways, I was just reading up on this really cool thing:
http://recomputepc.com/index.php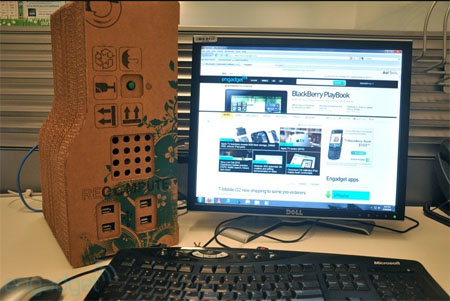 It's a sustainable computer with a cardboard shell. Its really cool. It's even got good specs for a fair price. It also runs Linux Ubuntu by default. When Sharkasm Co. has a company, we are going to use these comps for our workstations for all our programmers! It's cool!